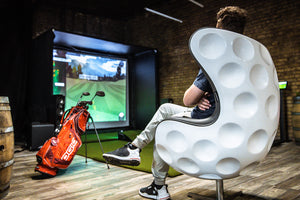 An iconic, bold design.
The DimpleChair provides the perfect place to relax, watch TV, play games or contemplate your next round of golf!  Perfect for your home, office, swing studio or clubhouse - get yours today!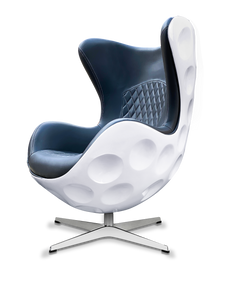 Designed by PGA Pros for Golf fans and lovers of bold design.
If you love golf, you'll love DimpleChair - it's a great way to share your passion for golf. Made with the highest regard for quality materials and design, DimpleChair is built for use in domestic or commercial environments and can be delivered plain or with a corporate logo or brand on the reverse.
VIEW PRODUCT